High School Reunion, here I come!
It's funny.  When I was growing up in Michigan, I couldn't wait to get out of the state and what I considered the blue-collared city of Battle Creek.  The cereal factories, the non-descript row homes, the downtown that could hardly be considered a hub of culture and it all embodied a background that I didn't want to be associated with.
I certainly saw myself as more of a sophisticated kind of gal – one who enjoyed the enhanced opportunities that a metropolitan city would provide.  Like Dim sum on Sunday mornings in Chinatown, a downtown that boasted a skyline comparable to none, renowned universities and museums a cab ride away – the cultural diversity that Chicago could offer.
It wasn't that I was used to these things.  There were no European trips or sports cars wrapped in a red ribbon sitting in my driveway on my sixteenth birthday.  My parents weren't successful entrepreneurs or trust-fund babies, they were teachers and we lived a middle-class existence where, when you could start working, you did.  We drove American made cars, ate at Red-Lobster on special occasions and vacationed in northern Michigan during the summers
The Chicago skyline – it is pretty cool!
When I left for Illinois, I hardly looked back.  When people asked me where I was from, I laughingly said Michigan as though it were common knowledge that anyone who could get out, would.  I loved my new life, even though I was living in a two-bedroom apartment in Schaumburg and driving my Saturn into the city to work.  I wasn't necessarily living the good-life, but I was awful close to people who were and that sort of thing rubs off.  We all shared the unspoken knowledge that, yes, we had arrived.  To where, I couldn't tell you, but it was somewhere other than Battle Creek.
My life went through another change when I met Craig and the apartment turned into a house and the Saturn to a mini-van.  It was an effortless transition into a new life, one that I had not actively sought out, but rather expected would happen and I settled in, totally comfortable in my newest role.
You can run, but you can't hide
But, as anyone wise will say, you can take the girl out of Michigan but you can't take Michigan out of the girl.  It took a couple years, but I did begin to miss trees, and crickets and the stars that light pollution didn't hide. I missed leisurely drives in the country where you lick your vanilla cone and watch the horses or the late evening farmer finish his plowing.   Ice cream in the suburbs means traffic and lines and a three dollar baby cone.
  
I looked forward to family visits where we took long walks through the woods or on the beach or just sat on the porch with lemonade, gossiping about the latest small-town scandal. It wasn't hard to convince Craig to vacation on Mackinac Island where walking through horse manure seems charming and fudge is the official hors d'oeuvre, served before every meal.
 
Even Battle Creek was different than what I remembered.  It wasn't smoke you smelled from the factories, but the sweet aroma of Frosted Flakes and Rice Crispies drifting through the city.  The row houses reminded me of the days when my best friend, Tala, and I would sneak into her older sister Sherree's bedroom to look at her Led Zeppelin album covers when she wasn't there.  I recalled riding the bus downtown to shop at Robinson's department store and eating hand-pressed burgers and shakes at Speed's Coffee Shop.  Was my childhood far enough behind me that all things once evil had magically become nostalgic?
Returning to the scene of the crime
This weekend I'll return again for my class reunion.  It's a bit easier as FaceBook has allowed me the opportunity to pre-connect before meeting up with the classmates from Lakeview High School Class of 1979.  At one time I may have turned up my nose at the chance to see faces that may or may not have been friends, but I view things differently these days.  I've grown up now and it doesn't matter to me how much money you make or how big your house is.  I want to hear how your brother is doing or what happened to your sister, the swimmer.  I want to tell you how sad I was to hear your mother passed away and how glad I am that your dad made it through his by-pass surgery with little complication.  I want to see pictures of your kids, hell, your grandkids, and hear about your life and what you've been doing for the past thirty years.
Sure, I'd have liked to have lost the twenty pounds that have found their way home and you betcha I have a hair appointment scheduled this week for a "touch-up" but frankly, I feel pretty comfortable with what and who I am these days.  This is not a claim I make lightly or have even made much in the past, but I have lost much of the baggage that I had dragged around and I don't feel the need to be anything other than what I am.  Trust me, I still have my issues, but they're not as life-threatening as I once thought they were.
So, this weekend should be fun.  Kelly comes in on Wednesday and the kids are at camp, so we'll have plenty of time to reminisce of days gone by and old war stories.  I'm looking forward to seeing the faces of the "kids" I went to school with and remembering the few that didn't make it to see this reunion.  All in all, I'd say it ain't so bad.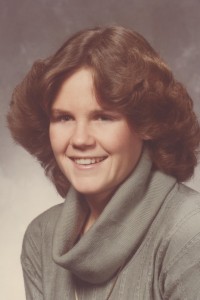 10 Responses to High School Reunion, here I come!